Durham House Cleaning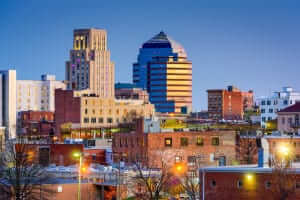 Durham is where it all started, way back in 1994! Our founder and CEO, Wendy Clark, dreamed of starting a business that would have a real impact on her community. Now over 20 years later we employ 30+ employees and have over 500 regular clients in the Triangle area.
We love Bull City and are a proud member of its amazing local business scene. Our company exists to add value to people's lives, to fuel the community, and to act as a bridge between individuals from different backgrounds.
We provide regular cleaning services for clients in Durham on a weekly, biweekly, and monthly basis. We also offer Deep Cleaning and Move In/Out Cleaning services.
Contact our Durham Main Branch for a FREE Quote and to schedule your cleaning!
Call: 919-682-5326
Email: info@carpediemcleaning.com
Durham homes located in 27713 please contact our Southpoint Branch!
Call: 919-682-5326 ext. 2013
Email: southpoint@carpediemcleaning.com
Carpe Diem FAQs
Q: What are your hours?
A: Our teams clean Monday through Friday, between the hours of 8:00 am and 5:00 pm. During the November-December holiday season we also have select Saturdays available!
Q: Are you used to working with pets?
A: Many of our clients have pets as part of their family and we do our best to accommodate them while we clean! Our teams are mindful of not leaving doors propped open for escape artists. However, if your pet tends to be aggressive around strangers, we ask that you please secure them for the day of the cleaning.
Q: What is the difference between a Deep Cleaning and a Move Out Cleaning?
A: A Deep Cleaning is for furnished homes and includes all exposed surfaces, a Move Out Cleaning is for empty homes and includes the insides of cabinets and drawers, inside of oven and refrigerator, inside glass of windows, seals of windows, and any porch areas.
Contact us for your FREE Quote and to schedule your cleaning!
Carpe Diem Cleaning – Durham
902 Pearl Street
Durham, NC 27701
Some things in our homes are easier to clean than others, but unclogging your drain can be one of the worst.  Like most things, if you ignore it, it'll only get worse. Here are a few simple ways to unclog your kitchen and bathroom drains!
Kitchen
Use mix dish soap into hot (but not boiling) water and pour down the drain.  Let it sit for 5 minutes before pouring more hot water down the drain to clear away the gunk.  Repeat as needed!  This works wonders on your kitchen drain because the dish soap de-greases the food and oil buildup from the walls of your drains, allowing them to wash down the sink.
If your kitchen sink is completely clogged, then your best bet is going to be to use a plunger.  Make sure that you have plugged any other drains that it are connected to before you start so that the plunger trick actually works!  Use either a (clean) toilet plunger or a kitchen-specific plunger to flush the built-up residue all the way down the drain.  Then chase the pipes with hot water or dish soap and hot water (see above).
Bathroom
Pour 1/2 cup of salt down your drain and then chase it with 2 cups of hot (not boiling) water.  Repeat 3 to 5 times until the drain is clear.  The water will melt the soap build-up, and the salt acts as a scouring agent to scrub it away from the pipe walls.
If you have hair clogging your drain, then you'll want to use a wire hanger that's been untwisted and hooked at the bottom to pull the hair out.  It might take up to 5 tries to clear out your drain, depending on how clogged it is.  You can also purchase a drain cleaning stick with grooves that will pull the hair up even easier!  Just make sure to wear gloves and to have a trash bag handy because–yuck!
Prevent Clogged Drains
Some people swear by using baking soda and vinegar to clean their drains.  This combination bubbles and fizzes, but it does not actually break down the fat that usually clogs drains.  It can actually cause metal pipes to corrode over time, so only use baking soda and vinegar if you have PVC pipes.
Make sure that you're only using this method occasionally to clear out particles and that you chase it with hot water so that any baking soda that doesn't dissolve is removed from your pipes.
Usually kitchen sinks are clogged by fats or food residue that are rinsed down the drain and stick to the pipes.  Emulsified fats harden as they cool and stick to your pipes, eventually causing your sink to smell and back up.  Take an extra minute when cleaning out your dishes and cookware to wipe food residue and fats into the trash can.  Make sure to pour bacon grease into a can lined with foil, and once it hardens in the fridge, you can toss the grease in the trashcan and recycle the can!
Most bathroom drains are clogged by hair and soap scum.  Make sure that you and your family members are only using the amount of conditioner that you need for each washing.  That way it won't just wash down the drain and stick to your pipes and the hair that's down there.  Install a hair catcher for your drain.  You'll have to clean it out more often than you would the drain, but you'll save yourself the headache (and the smell!) of pulling out mildewed and rotting hair in the future.
What ways do you keep your drains cleaned out? Remember, we can help to keep your home spic and span in Durham! Call us today to set up a free consultation.
Autumn is in full swing, and it's time to think about getting our homes in tip-top shape before winter hits and the holidays take over!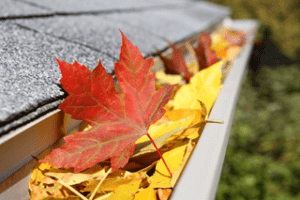 We are asked all the time if we clean windows, and that is outside of our expertise, we can recommend Labor Panes as top-notch window cleaners!  They are one of our fellow tenants in the John O'Daniel Exchange at our Durham branch, and we know firsthand how well they make windows shine.  Labor Panes also offers pressure washing, soft touch washing, and gutter cleaning!  You can visit their website for a free quote or call them at 919-747-4154.
If you're looking for painter to transform the inside of your home, then look no further than Graduate Custom Painting!  With over 15 years of experience, owner Ahmad and his team of painters can solve any paint problem you have.  Want a whiteboard or chalkboard wall?  Call Ahmad at 919-672-2927 for a free estimate or fill out this contact form.
Don't forget to contact us for a free house cleaning consultation!  Just email info@carpediemcleaning.com!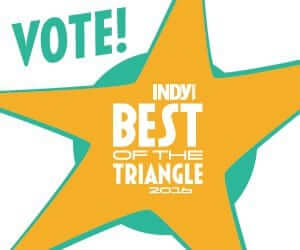 We're excited to announce Carpe Diem is in the running for the Indy Best Of The Triangle Awards 2016!!
Help us win "BEST HOUSE CLEANERS IN DURHAM COUNTY!"
Thanks to your help we were among the TOP 4 Nominees in the Durham House Cleaners category and we have made it on to the FINAL BALLOT!
Now you can show your love and help us win "Best House Cleaners in Durham County" by taking 30 seconds to cast your VOTE:
1. Click this link to go to the ballot 
2. Scroll down to "House Cleaners in Durham County"
3. Click the "Vote" button next to "Carpe Diem Cleaning"
The polls close on Sunday, May 15th, so don't delay in casting your vote!
Thank you so much for your support! We are truly blessed to have the most amazing clients, fans, friends and family!