Environmentally Friendly Cleaning Services, Durham, NC
We go above and beyond with our environmentally friendly cleaning services.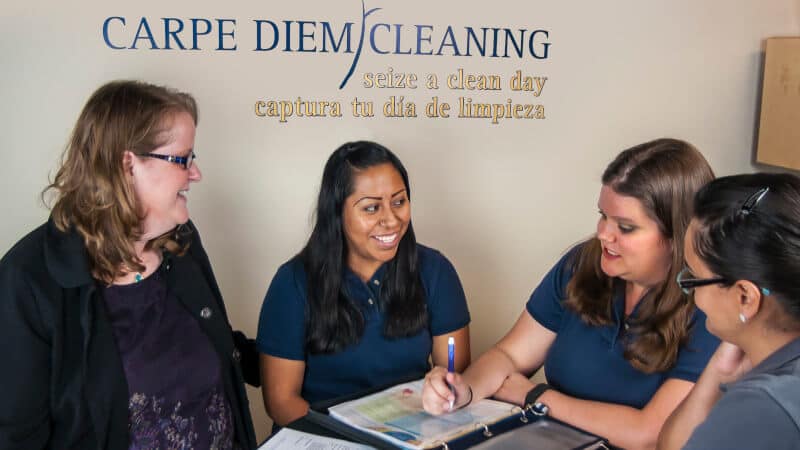 You might have noticed that many cleaning services today have taken a step toward being environmentally conscious by using green cleaning products either on a regular basis or upon request. There aren't as many that are as mindful about the environment in all the ways we are here at Carpe Diem Cleaning. Our environmentally friendly cleaning services in Durham, North Carolina always utilize eco-friendly cleaning products with the exception of using a minimal amount of bleach when necessary for sanitation purposes.
We don't stop there, however. In addition, we are mindful about reducing waste that goes to our area landfill. We recycle and reuse whenever possible, such as keeping old, worn-out vacuums to use for parts for our remaining inventory. We also turn to old police cars for our service vehicles rather than purchasing new ones. We also avoid the use of paper products and packaging as much as possible. For example, we buy our products in bulk and use cloth towels instead of paper towels.
We are also cognizant of the effects of emissions on our environment, so we carefully design our routes to minimize mileage, conserve fuel, and control emissions. We keep our vehicles in top condition so they run as efficiently as possible and the exhaust systems operate as they should.
We believe that our environmentally friendly cleaning services are not just good for the environment, but also for your family's health as harsh cleaners can have adverse effects on indoor air quality. We take care to use products that are safe for you, your family, and your pets while still delivering quality cleaning results. If you would like to learn more about our environmentally friendly cleaning services, don't hesitate to reach out to us.