Local Cleaning Services, Durham, NC
We believe we are your best choice for local cleaning services, and we look forward to proving it to you!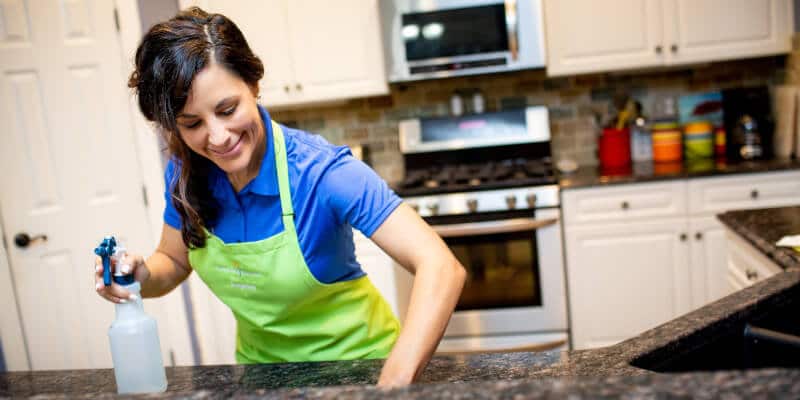 At Carpe Diem Cleaning, we know you have several options for local cleaning services in the Durham, North Carolina area, but we thought we'd share a few reasons why we believe you'll never regret joining the more than 500 families who entrust us to clean their homes. First of all, we were founded right here in 1994 and have become the largest locally based cleaning service in the area. When you support us for your local cleaning services, you are supporting your community as we consistently give back through such work as helping underprivileged children and assisting the development of local entrepreneurs.
Another reason we are your best choice for local cleaning services is that we don't just offer the use of green cleaning products as an option – we use them for everyone! Other than using bleach products for surfaces that require sanitization, we use only environmentally friendly cleaning products for our clients, because we believe everyone benefits from the reduction of potentially harmful chemicals in their home and it is what's best for our staff, as well.
Finally, we believe you'll find that we offer affordable local cleaning services that will let you seize the day and spend your time doing things you love and with those you love. Our staff is well-trained and will provide cleaning results that exceed your expectations every single time. Whether you are interested in one-off cleaning services, such as a deep cleaning, move in/out cleaning, and seasonal cleaning or you would like to schedule ongoing cleaning services, don't hesitate to reach out to us.