Local House Cleaning Services, Durham, NC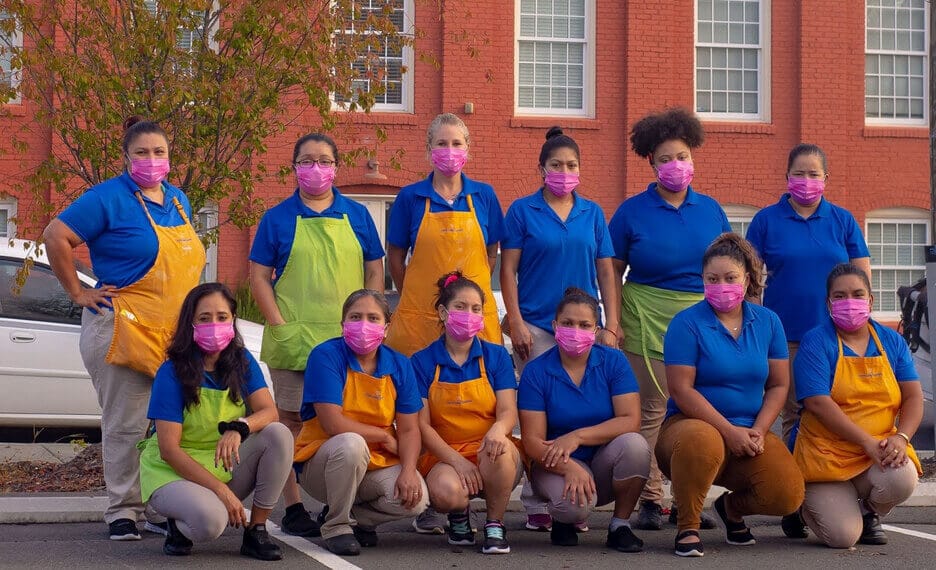 We are a local house cleaning service that serves Raleigh, Durham, Chapel Hill, Hillsborough, and Cary, NC. We are located close to downtown Durham and schedule hassle-free appointments within a 25-mile radius from our office, located at 902 Pearl Street, Durham, NC 27701. We have been a part of the local business community for almost three decades.
There is nothing better than a Carolina blue sky and a weekend free to spend time with family, friends or relaxing alone. Carpe Diem Cleaning, a local Durham, NC-based cleaning company, exists so that you can seize your day! Outsourcing local house cleaning services gives you time to do the things that you want and need to do, helps you manage your time, and provides an opportunity for women to support and provide for their families. Let's be honest; it has been a rough year, and supporting a local house cleaning business and any other local business is significant and impactful to the community. Over the last year, we have committed to promoting other local small businesses in Durham, NC, and around the Triangle.
Our CEO and founder, Wendy K. Clark, believes and instills the same values she used to start this cleaning company over 28 years ago. At the age of 20, she wanted to own a business where she could grow in her entrepreneurial mindset and own a business that supported women and impacted systemic poverty by providing minorities and single mothers opportunities. Wendy believes in offering personal growth opportunities, a place to learn business principles, and a place that fosters support for women in transition. Wendy promotes from within her local house cleaning company. Today, Carpe Diem Cleaning is the largest residential cleaning company in the Triangle.
We love Durham! The Bull City is known for its rich history, diversity, farm-to-table dining, craft breweries, and so many green areas, walking trails to enjoy the beautiful weather in central North Carolina. We are so invested in the support of our local friends and neighbors; we put together a list of twenty-two ideas to "get out of the house" so that you can seize the day while our trained teams of hard-working women clean your home.
Check them out here
http://bestofthebull.com/free-things-to-do-outdoors-durhamnc/
We love to talk about our services. We offer hassle-free scheduling, responsive customer service, reliable and high-value local house cleaning services. We are licensed, bonded, and insured. Our teams of hard-working women arrive in your home on time, bring all the tools and equipment and use industrial grade environmentally friendly cleaners. We are committed to taking care of you in your home with respect and green products. We want you to take the time to do the things you love and want to do. Seize the day! While you are out of your home, we will clean, sanitize and disinfect every surface of your home from top to bottom. We vacuum, dust, wash the floors, scour every sink, toilet, tub, and shower. Your home will sparkle and shine; it will look clean because it is clean.
We are your trusted source for local house cleaning services. Over the years, we have continued to provide affordable, quality cleaning services with an emphasis on taking care of you and taking care of your home. If you want to join us in supporting local businesses, then, by all means, give us a call (insert link for scheduling a quote), and we will be on our way so you can seize your clean day!