One-Off Cleaning Services, Durham, NC
For those special situations, ask about our one-off cleaning services.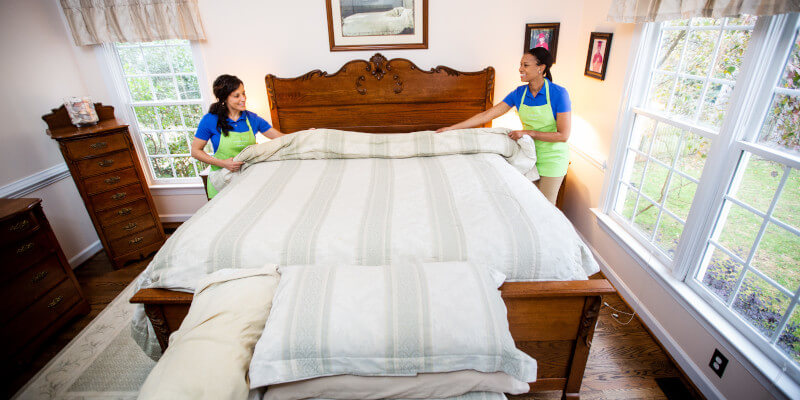 Even those who typically enjoy cleaning their home may not always have the time or ability to do so. If you fall into this category, you may not require ongoing cleaning services but can still take advantage of one-off cleaning services we offer at Carpe Diem Cleaning. There are many situations that can arise where you might need our help on occasion.
Here are some of the times you could consider utilizing our environmentally friendly cleaning services as a locally owned and operated cleaning company:
Seasonal Cleaning – We offer one-off cleaning services to not only take spring cleaning off your to-do list, but also provide a thorough cleaning other seasons of the year. Spring cleaning is ideal for getting your home fresh again after being closed up tight all winter. Summer cleaning can be a great way to come back home from vacation when you don't want to get back into your regular cleaning regime just yet. Fall cleaning can help your home recover from a busy summer when you might not have had as much available time for cleaning. Winter cleaning is perfect for getting your home ready for the holidays. Your Durham, North Carolina home can benefit from these seasonal cleanings at any or all of these times of seasonal change.
Move In/Out Cleaning – Let's face it, moving is tough work! If the idea of having to clean your new home as well as the one you are leaving in the same week is daunting, consider our one-off cleaning services for one or both places.
Appreciation Gift – Has someone done something especially nice for you and you want to return the favor? You can hire us to clean their home as a one-time appreciate gift! Of course, you can also call us to arrange a special treat for yourself.
Health / Recovery – If you are feeling under the weather, you're recovering from an injury or surgery, or have another health concern and need one-off cleaning services to keep your house in order while you recover, don't hesitate to reach out to us. In addition, our deep house cleaning ensures you'll have a healthy place in which to recover.
We look forward to serving your cleaning needs, whether on an ongoing, regular schedule or just periodically on an as-needed basis from time to time. Call us to learn more about our eco-friendly cleaning products and our complete range of services.