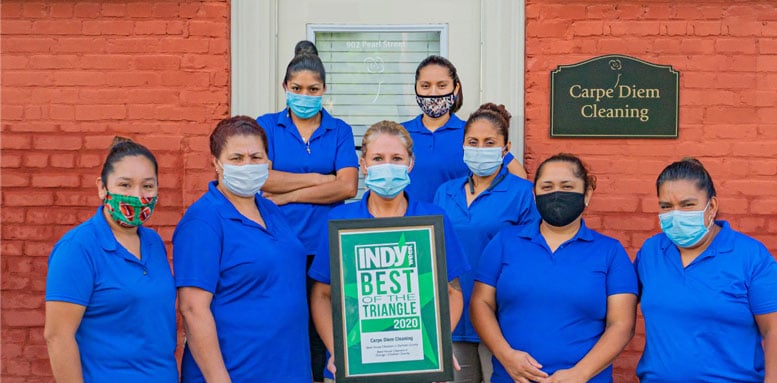 Come be a part of our team and work family.​
We are looking for House Cleaners who have driver's licenses and an Assistant Branch Manager. We offer competitive pay, weekday hours, paid holidays, and no weekends. Be a part of our friendly, family-oriented, and hard-working team here at Carpe Diem Cleaning. Apply below!
Employment Opportunities / Oportunidades de Empleo
We're hiring and we'd love for you to join the Carpe Diem team!
¡Estamos contratando, y nos encantaría que Ud. fuera parte del equipo Carpe Diem!
Choose an application to fill out online or download the forms to fill out by hand.Escoge una solicitud para completar en línea o descargar las formas para llenarlos a mano.
DOWNLOAD FORMS
Here are the forms to download, if you would rather print and fill out by hand. Please be sure to download and fill out both the Employment Application AND the Background Check.
Employment Application – English
Background Check – English
Documents can be sent to info@carpediemcleaning.com
Estas son las formas para descargar, si prefiere imprimirlas y llenarlas a mano. Por favor, asegúrese de descargar y completar anbos documentos: la Solicitud de Empleo y el consentimiento para revisión de antecedentes penales.
Solicitud de Empleo – Español
Verificación de Antecedentes – Español

Se puede mandar documentos a info@carpediemcleaning.com