Now that Halloween is over, are you overwhelmed thinking about preparing for Thanksgiving? If you're making a turkey but don't know where to start, we've got you covered! Read on to discover 6 foolproof ways to make Thanksgiving turkey, and one bonus tip for a guaranteed, crowd-pleasing turkey even if you hate to cook!
6 Foolproof Ways to Make Thanksgiving Turkey
Alton Brown's turkey recipe is a slightly different take on the classic roasted turkey. You cook the bird at 500° for 30 minutes with the breast covered to ensure that the dark meat is finished at the same time as the light meat. If your crew loves both dark and light meat, this recipe is for you!
If you've never tried it before, Martha Stewart's Perfect Turkey is actually pretty perfect! It's one of the moistest recipes out there, and the butter and wine mixture keeps the juices locked in. Pair this with Williams-Sonoma's brine, and you've got a winner!
Have you ever deep fried a turkey? This New York Times recipe is the one to try! You'll need 4 to 6 gallons of oil, depending on the size of your turkey. Still nervous? Here are 5 important safety tips for deep frying a turkey.
One of the most frustrating parts of cooking a turkey is managing the brine. If you've ever wrangled a 15 lb. bird into your fridge and tried to turn it every 12 hours without making a mess, you understand! Wholefully's dry brine turkey recipe keeps the mess out of your kitchen on one of the biggest holidays of the year while keeping your turkey's juices locked in.
Do you need to cook a small turkey and don't want your oven occupied all day? Let your slow cooker do heavy lifting and leave your oven open for other side dishes. We all know these are the real stars of Thanksgiving! Try this slow cooker recipe from The Little Kitchen!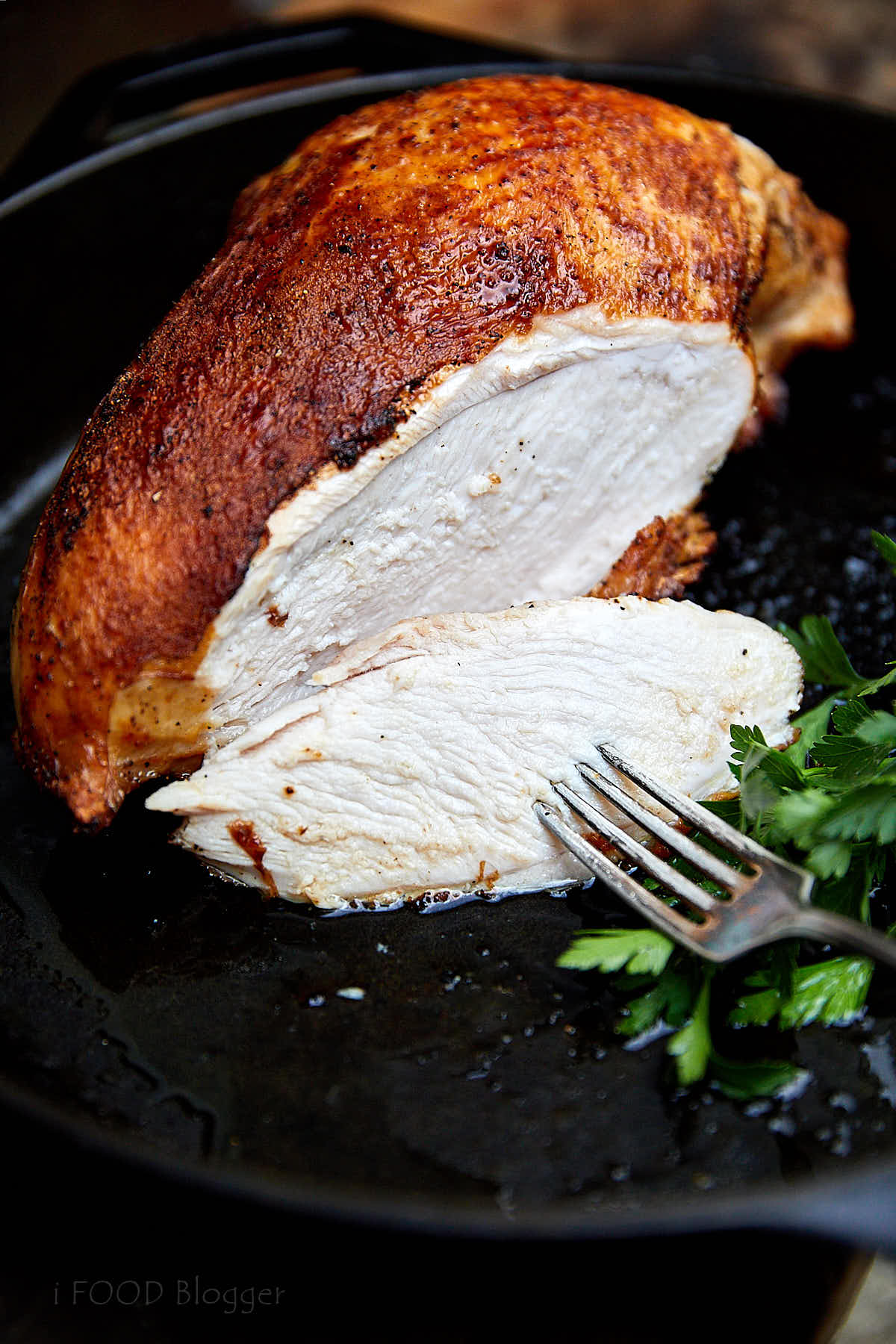 Are you hosting a small group and want to eat turkey but don't want leftovers for days? Try cooking a turkey breast! It's surprisingly easy to roast in the oven, and Craving Tasty shows you how!
Bonus Tip
Are you thinking, "These are all amazing recipes, but I don't love to cook and would rather spend time with my loved ones"? We've got you covered!
Some of the best prepared turkeys around come from Whole Foods and Bojangles. Whole Foods gives you the option of buying a whole bird or a pre-cut one. Bojangles has fried turkeys that are out of this world! You can also check with local caterers to see if they are offering Thanksgiving turkeys or dinners.
Remember to plan your pick up order ahead of time! Be sure to place your turkey order at least a week or two before Thanksgiving to have it ready on time.
Give us a call 919-682-5326, or shoot us an email info@carpediemcleaning.com to schedule your Saturday cleaning in Durham and the Triangle today!