It's almost summer. What a great time to get things in order, clean and organize. We can take care of the cleaning!
Update:  Recently the mask mandate in our beautiful state was lifted. We wanted to give you an update on how we are handling this. You have stood with us and we appreciate and honor your loyalty. 
From our owner, founder, and CEO Wendy K. Clark"We will continue to wear masks in your home unless you invite us not to wear them. We have always appreciated being in your home, that is your sanctuary and safe place. We respect your preference. Let the team know when they enter or let us know by responding to your clean day reminder. As always, thank you. You stood with us, we are grateful."~ Wendy
The 4 Dirtiest Areas in your Kitchen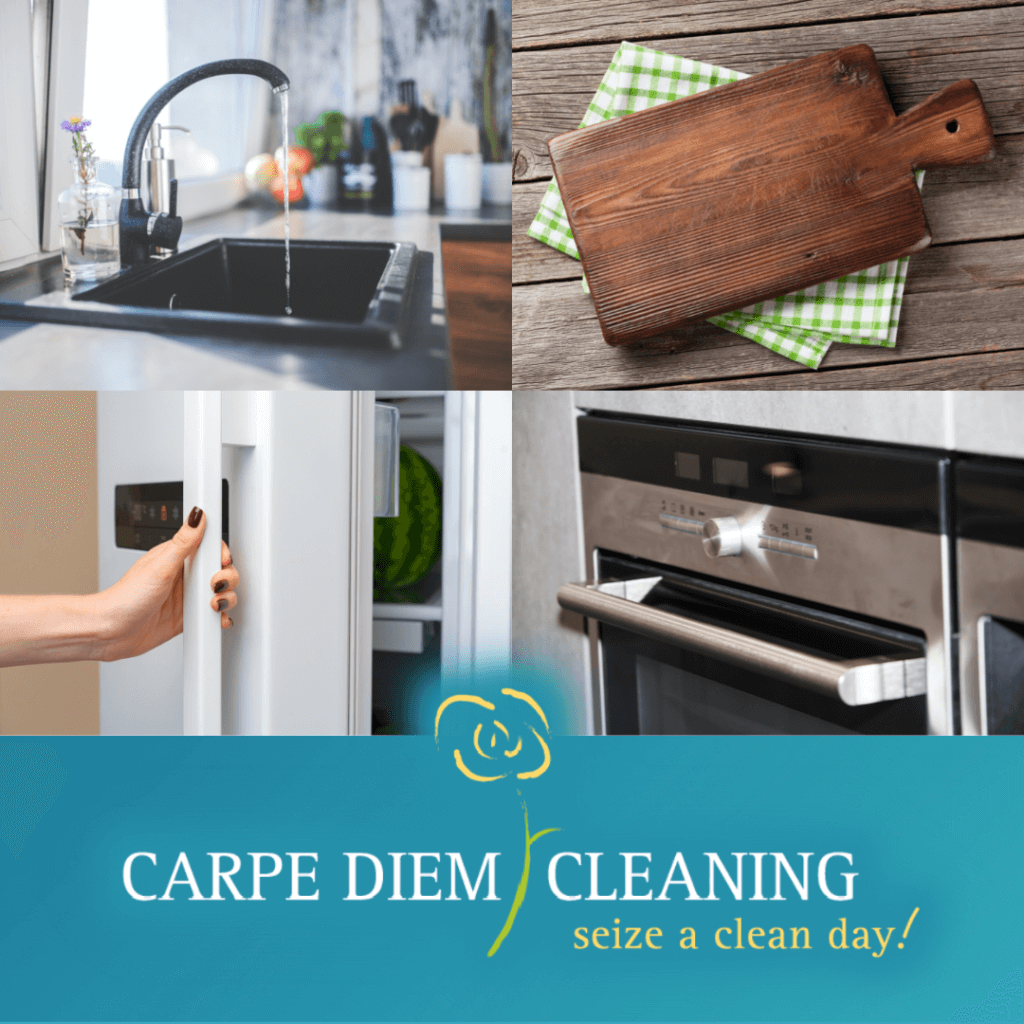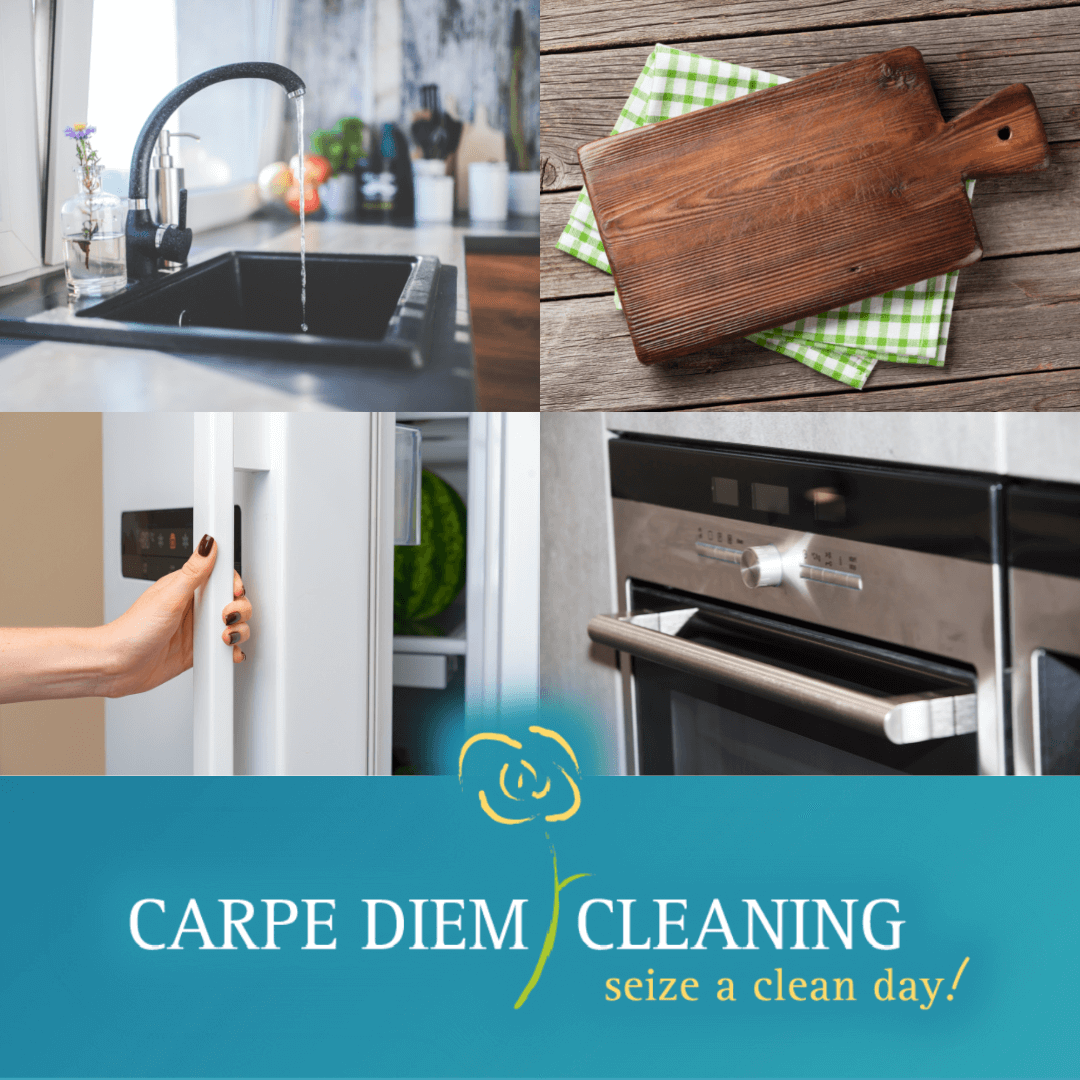 Who has time to be researching where dirt, germs, and bacteria are lurking in your kitchen? We do! Let Carpe Diem Cleaning be the friend that tells you about these important things.
According to  Jason Tetro a microbiologist who authored The Germ Files found that the  four dirtiest areas of your kitchen that should be cleaned most often are:
The area around your kitchen sink – it's all the water, dirty dishes, etc.
Your cutting board – this one should be obvious.
The handle of your refrigerator- we don't wash our hands before opening.
The handle of your oven.
You want to follow proper infection prevention guidelines, and please stay away from sponges on this one.
Dilute bleach or hydrogen peroxide disinfectant.
Spray on the area.
Let sit for one minute (We have time to do this at your scheduled cleaning!)
Rinse thoroughly with water.
Dry with a microfiber towel.
OR….Schedule a Deep or Maintenance Cleaning today!! We are trained, follow a procedure, and know exactly what is needed.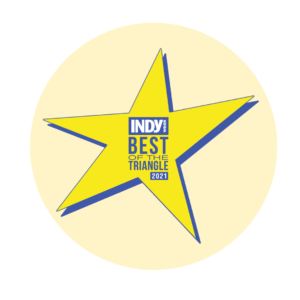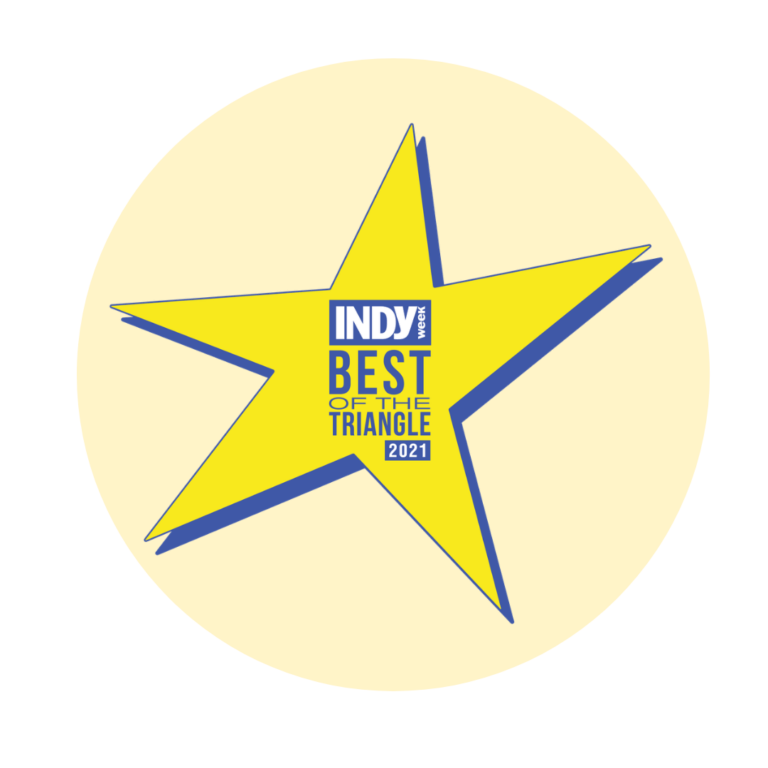 Please take a second to vote Carpe Diem Cleaning the Best House Cleaners in the Triangle 2021 for Indy Week. This will mean so much to our team members who work so hard throughout the year. It is a small thing that makes a huge difference to us.
Please vote for Carpe Diem Cleaning in Durham, Wake, and Orange/Chatham Counties!!