Ahhh, spring. Ahhhh-choo! It comes with warmer weather; you know that yellowish-green pollen covering settles in layers on every surface. We all know that pollen stays where it is until you clean it or it rains. Since you cannot power wash the inside of your home, schedule your POST-POLLEN CLEANING or, as we are calling it, "The Big Kahuna Cleaning." 
We have been inside our homes for a very long time; it's time for spring cleaning. Let us take care of this so that you can enjoy the beautiful, and it is time for a top to bottom deep, thorough cleaning, disinfecting, and sanitizing.
The Post-Pollen Cleaning includes:
We bring everything to reach out-of-reach places and use commercial-grade eco-friendly cleaners. We will be cleaning your house from top to bottom.
 They will vacuum, dust, wipe down, clean, disinfect, and sanitize every surface in your home. The cleaning includes the tops of fixtures, blinds, front of all cupboards, vanities, and shelves. We will vacuum every piece of furniture, dust, wash all the floors, take out the garbage. It includes a thorough sweeping of your vents and removal of fan fur!!
Your assigned team will make your bed and change the sheets if you leave out clean linen. Laundering your linens after the pollen season is so essential!
Your kitchen and bathrooms will sparkle and shine because they have been deeply disinfected.
 Your home will look and smell clean because it IS clean!
 ADD-ON services for an additional $30 for your Big Kahuna Cleaning:
Fridge cleaning, oven cleaning, inside window cleaning, window seal cleaning, and porch cleaning for covered porches. Pollen gets everywhere.
Four Tips to Clean-Off Pollen and Avoid Seasonal Allergies
1. Clean pollen out of your house:
Pollen is difficult to remove entirely, and your HVAC system may circulate the same pollen particles through the air over and over again. Pollen particles are often so small that standard household filters cannot always trap them.
Vacuum your entire house at least 2-3x/week.
Target the right areas: Consider how pollen gets into your house. Family members, friends, and pets who spend a lot of time outdoors carry pollen on their feet, fur and clothes. Contain sources by brushing off fur and feet at the door.
Use the latest filters and technology: There are vacuum cleaners Control Indoor Allergens to Improve Indoor Air Quality designed to help filter out pollen and other small allergens. 
2. Control pollen entry points:

If you love having the windows open, consider this at night, not during the day. Morning is the worst time for pollen. Make sure your attic insulation, window seals, and air vents are properly functioning and sealed.
3. Use a pollen index:
There are local reports about the pollen count in the air, and they often include real-time data and forecasts for the expected pollen count throughout that day.
4. Take practical precautions:
When cleaning pollen from your house during the worst days, you may want to wear a mask – cleaning stirs up a lot of latent pollen. Wearing sunglasses can help keep pollen from getting in your eyes.
Or if you want to enjoy your day, reach out to us!


Our favorite thing is promoting other local businesses. So here are two of our recommendations. These will be great to add to your Post Pollen Cleaning.
And if you want to use a smaller local business in support of our good friend Jason Verhoeven of Jay's Gutter Service. He provides quality Pressure Washing and Gutter Cleaning to the Triangle and surrounding areas since 2005! He knows how to build relationships and focuses on quality service. Call or text him at 919-771-8393.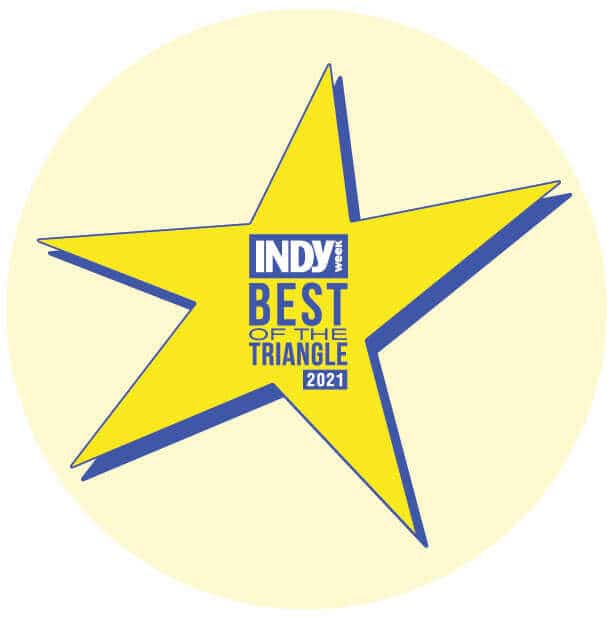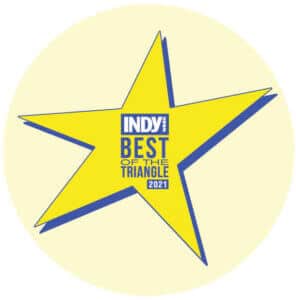 Best of the Triangle 2021
Your loyalty, support, and encouragement mean so much to us, especially during this year. It would be fantastic if you'd share the link with your friends, so they can support women-owned and operated small businesses.