"You found moving boxes, changed the utilities, notified your people, and signed the papers. Now what?"
There is something that pops up every day as you get ready for your moving day. Consider hiring a professional house cleaning service for your move-in/move-out cleaning. You will be so glad to take this off your list, and a professional house cleaner is trained and has the cleaning tools and cleaners to bring to get the job done efficiently. You may have already packed the broom, microfiber cloths, and maybe your spray cleaner.
Carpe Diem Cleaning in Durham, NC, knows about cleaning because we have cleaned thousands of homes in Central North Carolina over three decades. We exist to give you time to do the things you love and want to do, and housecleaning usually isn't on the list for many. Start googling "House Cleaner or Move-In Move-Out Cleaner near me."
Let's talk about what you need to know:

We have compiled some easy questions to direct you to the best option available.
1.– Many rental and home-buying contracts require a "broom clean" or detailed house cleaning that may include baseboards, appliances like a fridge cleaning, oven cleaning, and more.
2.– The cost of hiring a house cleaner for apartment cleaning could be the reason why you get your full security deposit returned.
3.– Consider the precious time it takes to clean. Having a margin in your moving schedule can relieve the stress of the moving day.
4.– Schedule your move-in/move-out cleaning when you know your moving day. It doesn't hurt to get on the schedule early, and it assures that you will have that taken care of and that your professional cleaning company will be able to accommodate your request.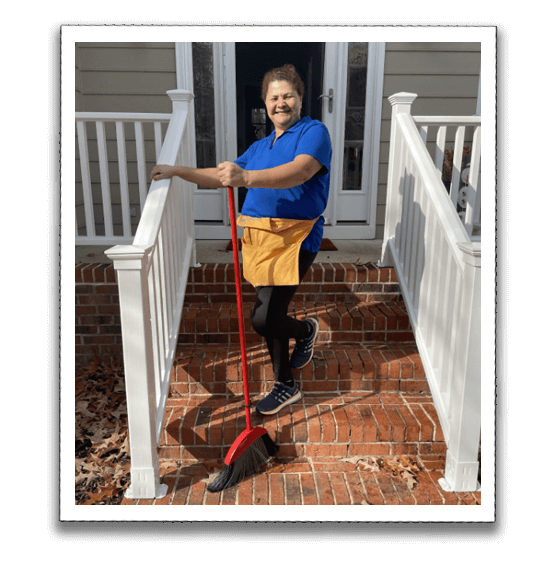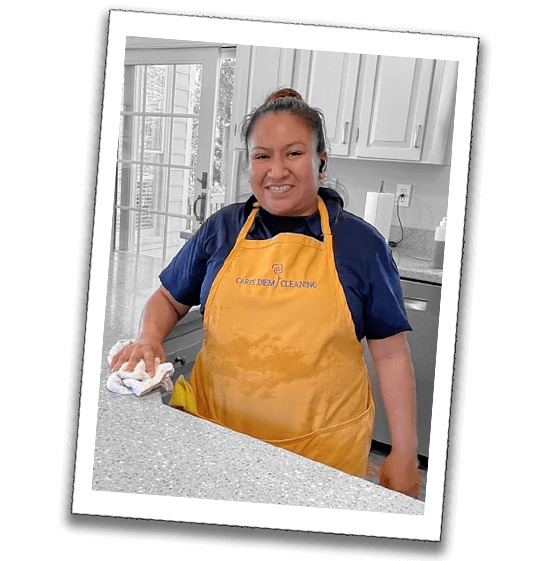 5.– When you schedule, you will get a free customized quote for your house or apartment cleaning; you can plan and pay online, making everything easier.
6.–  Move In/Move Out Cleaning includes:

Dusting from top to bottom (light fixtures and ceiling fans, window blinds)
Exposed surfaces in kitchen and bathroom areas
Inside cabinets and drawers
Inside oven and refrigerator
7.– Hiring a professional house cleaning service that uses environmentally friendly cleaners is helpful for you and the person moving into your home. A house or apartment that has been professionally cleaned should not have a smell, whether dirt and grime or overly flowery scents that appear to mask something.
8.– Ask your realtor or building manager for a comprehensive list of house cleaning services in your area.  If you live in Durham, Raleigh, Chapel Hill, Cary, or Apex, the clear choice is Carpe Diem Cleaning. We are the best cleaners in the Triangle and have been part of the local small business community for almost thirty years. Wendy K Clark invests in her team with ongoing training and incentives for hard work and kindness.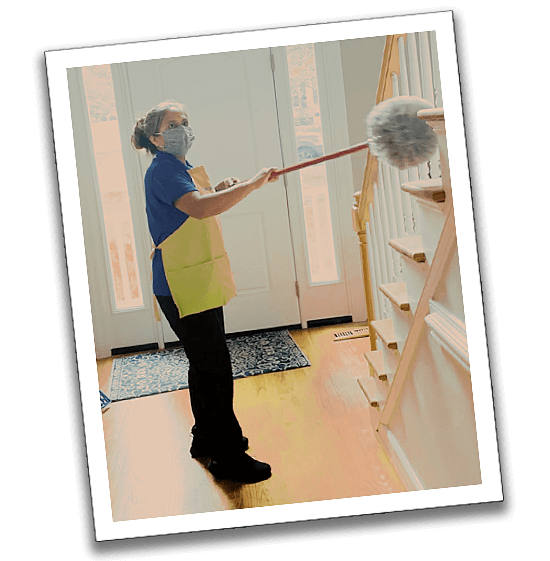 A professional house cleaner takes care of the cleaning so that you can breathe easier. Removing dirt, dust, allergens, and pet dander before and after a move will help you breathe easier. You can pack or unpack and enjoy settling into your new home because you have the time. An experienced house cleaner is trained, insured, and bonded. They have the right tools and use their skills to focus on the details of cleaning your house or apartment. Who doesn't appreciate a spotless bathroom, toilet area, and shower?