Seasonal Cleaning Durham, NC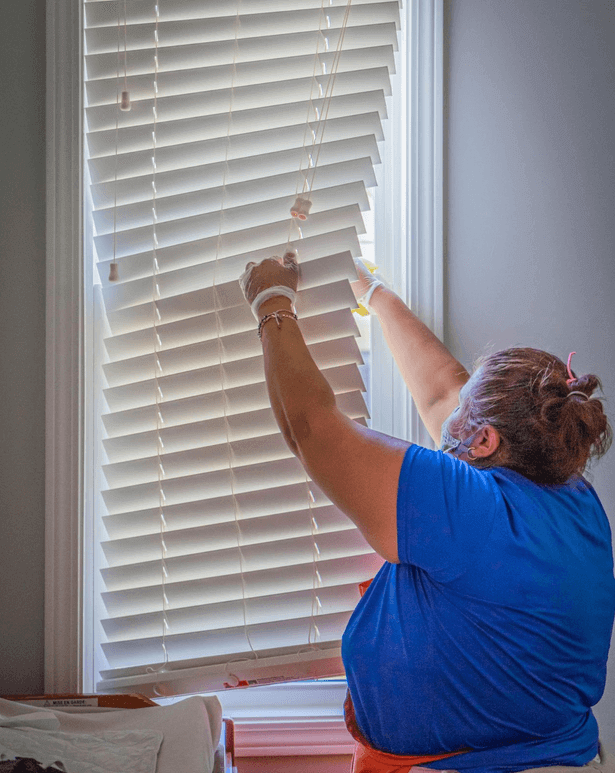 Living in Durham, North Carolina, we enjoy having four amazingly beautiful and unique seasons. You might be thinking that we mean, spring, summer, winter, and fall. Actually, in the wonderful world of local house cleaning, we are talking about seasonal cleaning. Our seasons include Spring Deep Cleaning, Winter Deep Cleaning, Move In/Move Out Cleaning, and Post Pollen Cleaning. Pollen is its own season in the Triangle and so Carpe Diem Cleaning plans to help you rid your home of pollen, so you can enjoy being outside doing the things you love and want to do.
According to a recent article from Healthline news, there are health benefits to seasonal cleaning, especially spring cleaning and if you add decluttering, you are well on your way to decreasing stress which means increasing your immune system responses to allergens, viruses and bacteria. If you want to read about all of the other benefits here is a fact checked resource. https://www.healthline.com/health-news/5-health-benefits-of-spring-cleaning
Carpe Diem Cleaning is a Durham, NC, local, women-owned, and operated business that has been serving the community for almost three decades. Our teams are trained, licensed, bonded, and insured to provide the highest quality, reliable, and most efficient service in the Triangle. We are an eco-friendly cleaner using natural cleaning products to clean, disinfect and sanitize every nook and cranny in your home. Our favorites are vinegar, water and we use drops of essential oils in our vacuum cleaners and our dusting cleaning sprays.  Our deep spring seasonal cleaning includes many important add-on services to tackle post-pollen cleaning. We tackle this pesky yellowish green, build-up, and every day grime. Would it surprise you to know that pollen leaves an unsightly mark in the inner seals of the window frames? Our teams take time and have commercial-grade eco-friendly cleaners that remove all the particles so you can breathe easier because you are not breathing in the foreign particles of dust and pollen. You can also breathe easier because you have time to do the things you love and want to do. It is a win-win and after having over a year of battling Covid- 19, quarantining, working from home and helping people with online school, we all could benefit from breathing a little easier.
In all of our years in business, we used to say that the month of May was move in/move out cleaning season, but with the interest rates, thriving real estate markets and the desire for people to move to Raleigh, Durham, Chapel Hill, Hillsborough and the surrounding areas, moving season is all of the time. So moving in and moving out becomes its own season! Scheduling a move in/move out cleaning gives you the advantage of extra time to pack, find friends to help you and that you will get your security deposit back. We offer responsive, hassle free scheduling and if needed, re-scheduling. Our office is skilled at being flexible, mapping driving routes to not only be kind to the environment, but also to be kind to you and the person buying your home. Imagine moving into an expertly cleaned home with tubs, sinks and showers sparkling, cabinets wiped down and all the floors shining like new. We will wash the inside windows, scour all the toilets and tubs and use our equipment and tools to reach hard to reach places that you might easily forget in the flurry of moving. No matter what state or season you might be in, Carpe Diem Cleaning is here for any and all of your seasonal cleaning needs.