Top Ten Eco-Friendly Gifts for Everyone in the Triangle!
We all have a list of things to do, a calendar of important dates to spend time with the important people in our lives. Some of us are thoughtful achievers with off-the-chart ability to remember or care about important details. Let's face it, people have preferences, we all have choices, we may or may not have unlimited funds to give the gifts they truly deserve, but we can give it our all trying! The holiday season, birthdays, or a day to remind someone that they are important can magnify our stress finding the perfect gift.

Carpe Diem Cleaning is here to help you seize the day. We exist to make your life easier and give you time to enjoy the people and things you love to do. So why wouldn't we want to help you with this part of your busy life? Right here in Durham, NC, our owner and founder, Wendy K.Clark, has been part of the local business landscape for almost three decades. She believes in the stewardship of resources, whether it be in her own home, our office, or the homes of all of our clients. We know about stewarding resources, and we practice it with our eco-friendly cleaning practices, industrial-grade eco-friendly cleaners, and efficient daily operations. Heck, even our office building was once used for something else, a hosiery mill.  Today it is home to many offices with local businesses.  Wendy Clark has this great phrase that she uses all the time. Once you hear it, you will want to use it "Velocity of a dollar" It is the number of times a dollar changes hands over the course of a set period of time to purchase goods and services. In thinking about the sustainability of an area and the decrease in the carbon footprint and the impact in that area, having money change hands for the purchase of goods and services locally is the key! Transportation costs, fuel emissions, and the supply chain issues that we are all facing today lead us to the conclusion, buy local and don't buy things, buy experiences.

Buy local. Supporting local businesses decreases emissions from manufacturing and transportation. Let's be honest, and you will become a tourist in your city, which is a great gift to yourself and the people who visit you. We have many artisans in the Bull City, farm-to-table restaurants, green spaces, farmers markets, and family-owned and operated businesses.

Buy experiences. Experiences do not have harmful chemicals, use plastic or have toxins. If you purchase them online, there is no paper usage. The impact to the landfills is almost zero when buying an experience instead of material purchases. Who wants more stuff? We want good memories, Instagram photos, interesting conversation topics at the tables where we will be sitting and the offices where we work.

Think creatively. Who wouldn't want to hold a baby goat or have something to look forward to or use at another time in the future or walk through the mist with their kids on their way to see the red wolves, lemurs, or a hands-on electricity or weather display. Try this great idea, google "fun and quirky things to do near me" You will be surprised at the hidden treasures in your area that were right in front of you. Be adventurous. Carpe Diem is Latin for "seize the day" it describes that feeling and experience when you pluck the fruit from the tree. It is taking hold of something and the anticipation of fruitfulness. Seize an opportunity to do or buy something different. Seize the day!

Of course, our first awesome option is a gift certificate from us! We have gift certificates in any amount. Imagine someone receiving the gift of cleaning their house. Think about the number of times you wished a team of friendly people would scrub, dust, vacuum, mop the floors, sanitize the bathroom, wash the dishes in the sink, change your bed linens, wipe down every counter, cabinet and clean the bathrooms and shower. With a quick call or online survey, the recipient schedules a deep cleaning, pop-in, or on-demand cleaning. We take care of everything else. 
So here are our top ten ideas for anyone who wants to give a super fun and sustainable gift that will please just about anyone on your list. Don't limit these ideas to holidays; consider them for a spontaneous thank you gift, birthdays, or just because it has been a long and difficult season.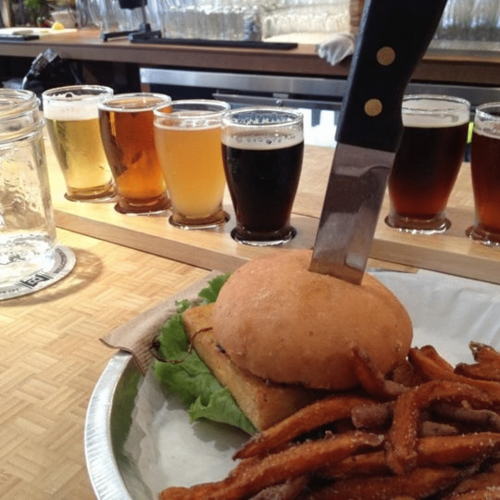 1. A Carpe Diem Cleaning Gift Certificate – you simply cannot go wrong with this one. It is an experience for the person, a gift they might not think about getting for themselves, and they will be amazed at the results. It will make you look like some kind of gift-giving superhero. Reach out to us here.
2. Ice Skating here at the Hillsborough SportsPlex or The Rink here in Raleigh– Living in the Raleigh Durham area doesn't get much better on skates with your friends or a family member. They have guest passes and skate rentals and check their calendar for open skate days and times.
3. Anything at Spring Haven Farms – This local family-owned farm offers family-friendly and up-close experiences with baby goats and other animals. Check them out today.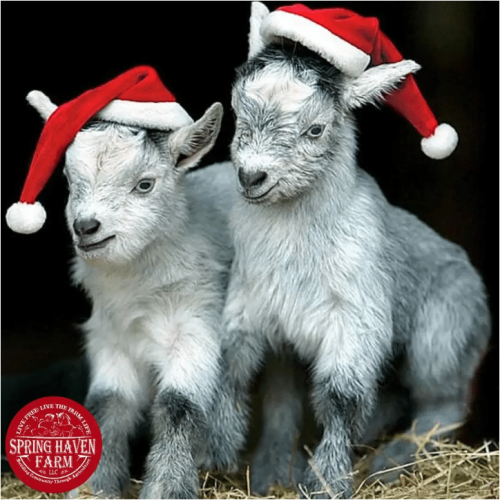 4. Duke Lemur Center – this sanctuary is the world's largest for rare and endangered prosimian primates. It's right here on the Duke Campus!!
5. Museum of Life and Science – if you are generous and want to gift a family something that they can enjoy year-round, consider a   membership to one of the best museums in North Carolina.
6. A Place at the Table right here in Raleigh, North Carolina – consider this a gift to the person in your life who wants to be a part of helping fight food insecurity. The cafe uses locally sourced ingredients and has a pay-what-you-can model.
7. Durham Bulls Season Tickets – this is for the baseball lover, the person that loves behind outside with friends, sharing time, and supporting our local baseball team. Who doesn't love the Durham Bulls?
8. Bull City Burger and Brewery is in downtown Durham and combines organic and local eats with delicious beers. Let's go now.
9. Taste Carolina Gourmet Food Tours is the perfect choice for your favorite foodie! Find out more about the tour schedule.
10. NC Green Travel highlights eco-friendly places to go in North Carolina; check out their website, go to a winery, new hiking trail, discover your state. This is for the adventure lover!