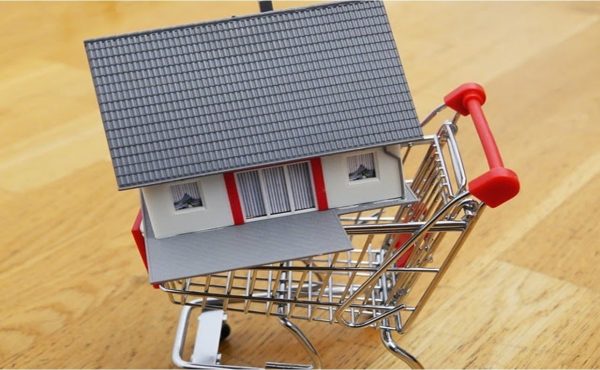 According to US News and World Report in the July 13, 2021 ranking, the Raleigh and Durham, North Carolina cities were voted the second Best Places to live in the nation! Read about the other 24 cities at the end of this fascinating and informative cleaning blog post. Although let's be honest, anyone who lives in the Triangle knows this! Our job market, affordable housing, accessibility to the beach and the mountains, small-town community feeling in a metropolitan area, an international airport, farm-to-table dining, and many locally owned businesses like Carpe Diem Cleaning make living in Central North Carolina a great place to live.
With increased migration to our area, the real estate market is exploding with development and home values. If you are looking to buy a home, chances are you have heard about the required offer and closing conditions. Let's spend some time on the other side of this transaction. What can you, the homeowner do to increase the value of your home with some super easy cleaning tips? Cleaning tips?! Yes, as a homeowner, you can take care of these few things and call Carpe Diem Cleaning to do your move-in and move-out cleaning, and voila, a new chapter begins. An exceptional realtor will have this on your to-do checklist. No one has time to clean during a big move, so call a professional house cleaner to mop, wash the floors, scrub the bathrooms, disinfect the kitchen and bathroom sinks counters, wipe down every window sill, baseboard and blinds. Okay, back to the cleaning tips to increase your home value. We consulted an expert in real estate and home staging. Dawn Drew is a realtor with Keller Williams in Cary, North Carolina, and has a strong background in home staging. Drew is devoted to her clients and can navigate any awkwardness in the process." A clean house in a buyer's mind equals a well-maintained home." She stands by the knowledge of what sells, and that can be summed up simply "If the buyer doesn't see or smell a clean home, you have lost dollars."
1. Window Washing– regular cleaning of windows is a must to maintain the integrity and prevent grit and grime from getting trapped on the seals and sills. Window opening and closing is an item on a home inspection punch list! Washing windows at least once a season or twice a year at the very least will make your home look more put together, allow more light, and increase the overall appeal of your indoor experience. If you neglect washing the windows, they can become permanently etched; as the window expands and contracts with the temperature fluctuations, that movement can trap grime and dirt, and that filmy residue becomes permanent. No one wants that, so make window washing both inside and outside part of your regularly scheduled services.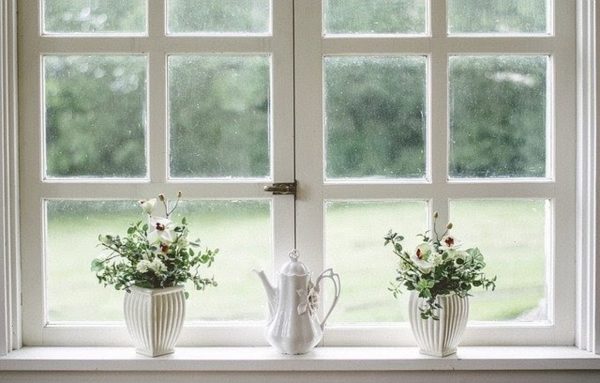 2. Avoid Bad Cleaning Hacks – you can't look on Pinterest, watch a Tik Tok video or search the web without seeing or hearing well-meaning cleaning hacks. Beware of the source and be mindful of the types of ingredients they suggest. Harsh chemicals or the wrong cleaner can harm your beloved surfaces and finishes. Using bleach or a toilet cleaning gel on other surfaces can damage laminate, marble, vinyl, and wood. Using too much of a good thing like soap can cause build-up and residue on countertops that attract dirt and grime; it is best to get your cleaning recipes from experts, follow the directions and labels carefully and consider eco-friendly cleaning agents like vinegar in the proper amounts to avoid problems. Carpe Diem Cleaning has over thirty years of cleaning experience and has tried true techniques and quality industrial strength eco-friendly cleaners. Find a trusted source in your area and stick with them. When in doubt, try the hack on a small area before bringing it out into a large area.
3. Deep Clean or Polish Home Hardware – Excellence is in the details, and that is never more true than when a potential home buyer is looking at your home. Most people have the vision to change the wall color or carpet, but if they see lackluster or grimy door knockers, handles, or kickplates, they wonder if the home has been neglected in the small details. To keep door hardware in good shape, clean it monthly. Make it part of your routine. Follow these simple steps to beautiful and shining hardware:
Dust, then wash the door's fixtures with warm soapy water and rinse thoroughly with a dry cloth.

Remove the tarnish and spots on the doorknobs using a small brush dipped in baking soda and water. Rinse with warm water and dry with a soft cloth.

We recommend microfiber cloths for polishing fixtures with a small amount of rubbing alcohol, which will help restore the shine.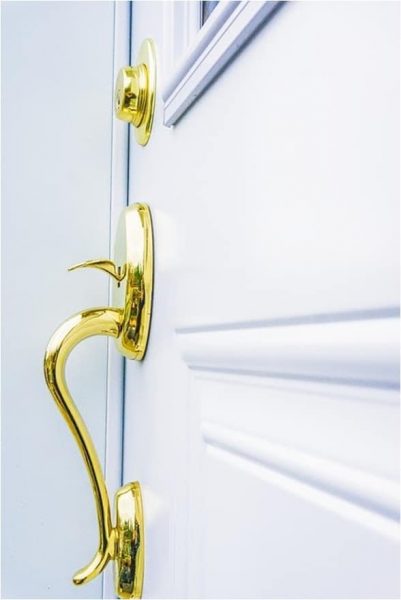 4. Clean the Floors Regularly –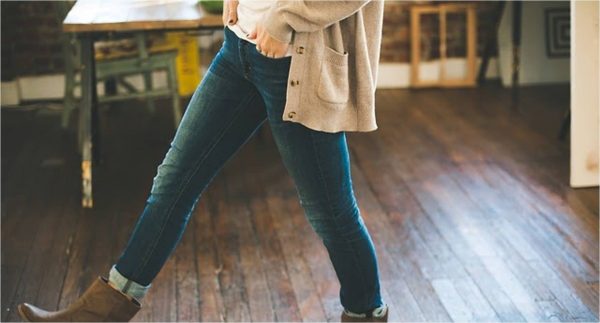 This tip is so important it should be stated twice. Clean your floors regularly. That means all of your floors flooring surfaces in every room. Vacuum the carpet, wash the hardwood floors, clean the tile floor in your bathroom, and that includes the flooring in your shower and around your toilets in the bathroom. Roughly 80 percent of the remnants in your vacuum cleaner are dirt and debris tracked in from outside. This gets sprinkled throughout your home, and over time it can permanently damage your flooring. Regular cleaning or maintenance cleaning can add thousands of dollars to your wallet over time. Not vacuuming enough allows the dirt to embed into the carpet fibers. If it gets too much, even professional cleaning or steam cleaning won't get it out—vacuum wall to wall in each room weekly and go over high traffic areas twice during the week. Hard flooring requires some special attention. Dust, dirt, and foot grime can cause fine scratches on the surface of your hardwood floors. Dry mopping is okay for light cleaning, but it is important to vacuum and sweep hard floors wall-to-wall every week. In high traffic areas, consider this task daily. Having a professionally trained residential cleaning company provide maintenance cleanings will save you time and money. You don't even have to remember to do this; they will arrive with the supplies and do the work, so you don't have to. Then you can Seize a Clean Day!
5. Seal your grout – unsealed grout absorbs moisture, then dries out, and over time this weakens it. Cracked grout collects dirt, and looks floors look dingy. Buyers want a home that is move-in ready, not one that needs to make repairs. If small things are falling apart, they wonder what is happening with the large, expensive systems.
6. Seasonal Deep Cleaning is like giving your home a mini-vacation from the wear and tear it takes every day. A professional Deep Cleaning of your home will invite you to take a long look at your surroundings; you might notice that the trim needs painting or freshening up. Clearing clutter before a professional house cleaner arrives at your home allows you to simplify, purge some things and get your home show-ready if you are thinking about selling it.
7. Proper Moisture and Humidity – You know that smell that is familiar when you walk into someone's home? It combines what they eat, the cleaners they use, moisture and humidity in bathrooms, showers, closets, hampers, and the garbage can areas. Homebuyers want a "neutral smell," a home that doesn't have smells. Any type of fragrance tells a potential buyer that you have something to hide. It can be off-putting if you have a harsh cleaning smell because many people have environmental sensitivities. Avoid the smell of ocean breezes, tropical fruit, or the stale smell of old clothes in the closet. Any area of your home where you use water can be the beginning of an unpleasant odor. How do you get a neutral smell? We recommend Fresh Wave or Damp Rid and don't forget to get the unscented variety.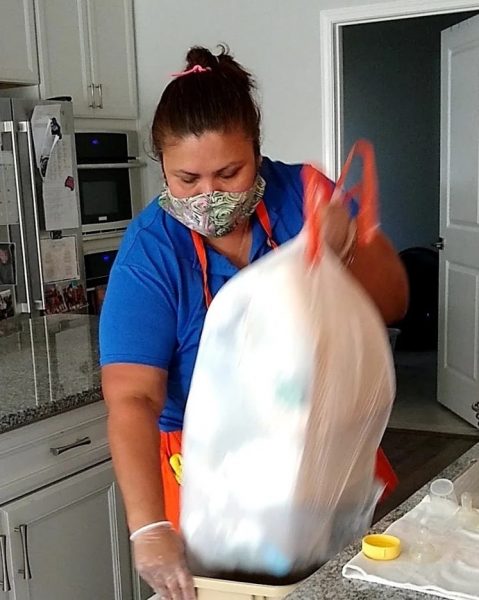 These are easy and simple ways to increase your home value if you plan to sell your home. But let's face it, living in a beautifully maintained home is some of the best self-care you can provide at a low cost.
As promised by the US News and World Report on July 13, 2021, rankings of the other 24 cities for the Best Places to Live in the United States can be found here in the report are mentioned above if you are in the market to be searching for awesome places to live! Don't forget to secure a professionally trained and skilled local house cleaning company to do your move-in and move-out cleaning!