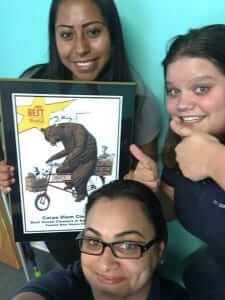 Every year the Independent Weekly magazine opens the polls for folks in the Triangle to vote for their favorite local restaurants, shops, service providers, and more.
We are absolutely thrilled to announce that Carpe Diem has been voted "Best House Cleaners in Durham County" in this year's competition! This is a really fantastic honor, and we are so grateful for all of our amazing clients and friends! Thank you so much for showing your love and support by rocking the vote!
Visit Indy Week's website to check out all the other fabulous winners!